Dr. George M. Zlupko Receives Small Business Person of the Year Award
No description provided.
Dr. George M. Zlupko, founder of the Altoona Lung Specialists, Lung Disease Center of Central PA and Lung Disease Foundation of Central PA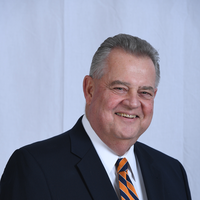 received the Blair County Chamber of Commerce's 2017 Small Business Person of the Year award at the Chamber's annual meeting on Friday, January 26, 2018.
The Small Business Person of the Year Award is given to a business person with 50 or fewer employees who have demonstrated staying power, positive response to adversity, community involvement and ethical business practices. This year's sponsor of the award was First National Bank.
Dr. Zlupko commented, "I was truly surprised at receiving this award which I share with my medical partners, business partners, staff and special people who have contributed to my success."
Dr. Zlupko is the senior partner and founder of Altoona Lung Specialists. He is the Director of the Lung Disease Center of Central Pennsylvania, which he founded in 2011. He also founded the Lung Disease Foundation of Central Pennsylvania. In 2017, Dr. Zlupko developed and now has a patent pending for the Pursed Lip Breathing Device, a tool designed to aid those who suffer from COPD.
Many of the current advanced procedures used locally in pulmonary medicine had their beginnings more than thirty years ago when Dr. Zlupko arrived in Altoona to add knowledge, direction, and expertise to the critical care unit and respiratory care department of the, then, Altoona Hospital. He brought with him the techniques of fiber optic bronchoscopy, followed by navigational bronchoscopy, and the new technique of Endobronchial Ultrasound most recently introduced by his son, Dr. Michael Zlupko.
Dr. Zlupko's vision and foresight in building the Lung Disease Center in downtown Altoona has provided him credit to many as a frontrunner for the recent rebirth and growth of the area. He supports numerous community and academic projects and events, including Juniata College in Huntingdon, PA where he is an alumnus. Dr. Zlupko has privileges at Altoona Regional Health Systems, Tyrone Hospital, HealthSouth Rehabilitation Hospital, and the James E. VanZandt VA Medical Center. He also serves as the Medical Director for 365 Hospice.
"It has been a privilege to serve this community for the last 40 years," shared to Dr. Zlupko.
For more information on Dr. Zlupko and his businesses, please visit his website at http://www.thelungspecialists.com/.